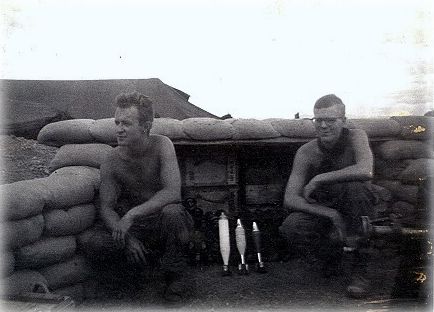 This is Michael P. Bruce of Cut Off, Louisiana on the left and Davis on the right. They were great friends, and we are thankful that Michael completed his tour before the attack.
"Your brother was one of a kind. Happy go lucky and almost always a smile to greet you day to day.
Your brother and I would talk quite alot in Vietnam. He told me that he came from a big family and from the pictures you've sent, he was right.
All these years that have gone by I did not know that Davis was one of the casualites. Davey was a very good man. God bless his soul. We all liked him very much - everyone on the hill said the same thing."
- Michael Bruce, February 24, 2002