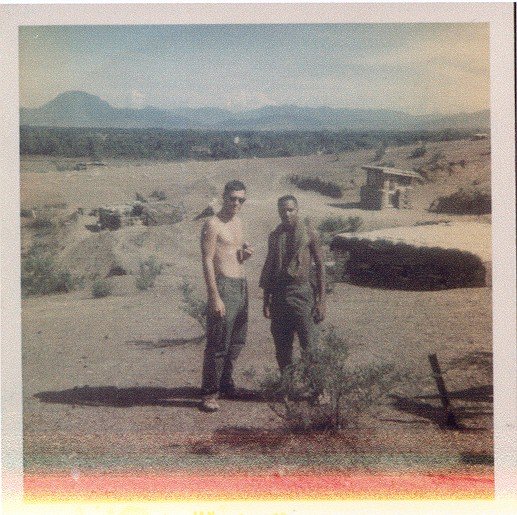 This is Jones and I; he was our radio operator. In the middle of the picture to the right is the new latrine - a four seater. Sgt. Bolton hung a poem up inside the latrine:
"HE WHO WRITES UPON THESE WALLS,
WILL ROLL HIS SHIT INTO LITTLE BITTY BALLS."
Nobody ever wrote on those walls.